MUIC Photo Club's "Hola Halloween"
October 31, 2022
2022-12-22 7:38
MUIC Photo Club's "Hola Halloween"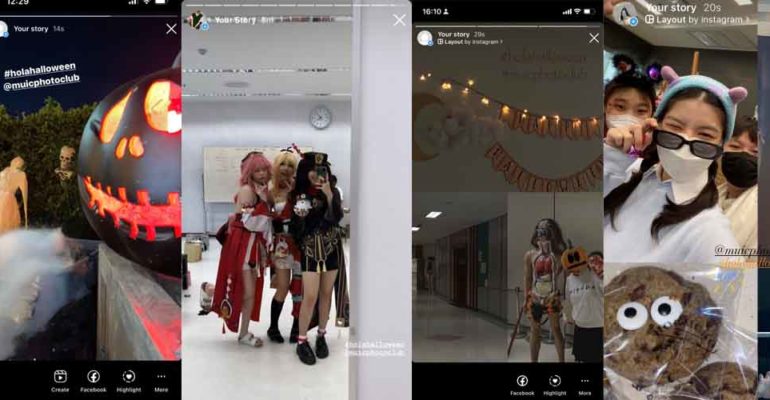 MUIC Photo Club's "Hola Halloween"
As its second activity for Term 1, AY 2022-2023, the Photo Club organized "Hola Halloween" from October 31 to November 4, 2022.
With Halloween as one of the favorite holidays of most MUIC students, the Photo Club said that they want participants to share online their fun Halloween vibes as can be seen in photos of decorations and costumes. Around 36 participants posted their photos on their Instagram Story accounts with the hashtag #holahalloween and mentioning @muicphotoclub.
The club expressed its thanks to the participants for sharing their fun photos brimming with Halloween vibes.