MUIC Students are 2021 Hult Prize Regional Winners
April 6, 2021
2021-04-06 2:23
MUIC Students are 2021 Hult Prize Regional Winners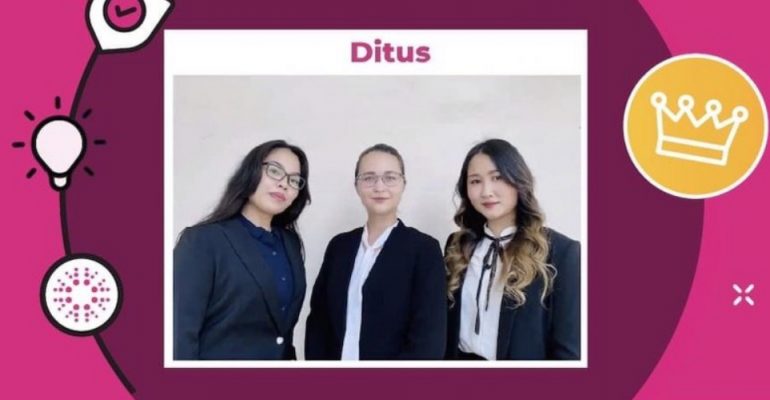 MUIC Students are 2021 Hult Prize Regional Winners
Three Mahidol University International College (MUIC) students were selected as regional winners in the 2021 Hult Prize at the Hunt Prize 2021 Impact Summit Bangkok held atthe Asian Institute of Technology (AIT) on April 3, 2021.
The winners, who were members of Ditus team were Ms. Daya Makhotkina (Chemistry), Ms. Intira Setavoraphan (Food Science), and Ms. Princess Erica Gallemit (Food Science).
Ditus, according to the winners, is a social enterprise that empowers poor Thai farmers.
The Hult Prize is the world's largest student competition and most prestigious award for the creation of new social enterprise.
Hult Prize Impact Summits are hosted every spring in more than 100 locations around the world. This year's theme is "Bringing to Life Our 2021 Challenge: Food For Good, Transforming Food into a Vehicle of Change."
photo credit : Hult Prize Community AIT