THM Students Win 1st Place in Storytelling Board Game Contest
April 7, 2021
2021-04-07 3:56
THM Students Win 1st Place in Storytelling Board Game Contest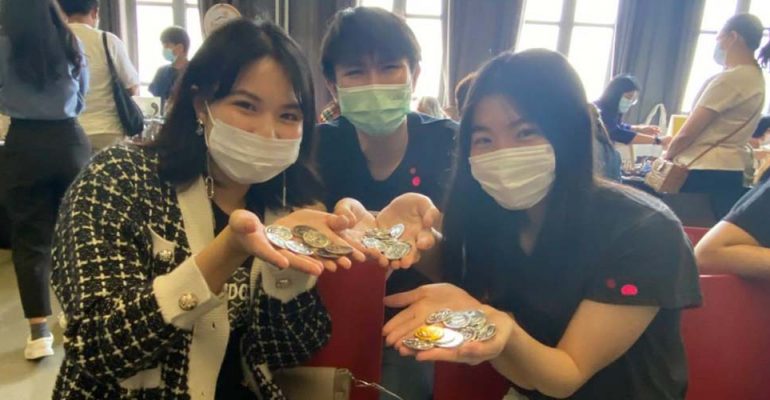 THM Students Win 1st Place in Storytelling Board Game Contest
Six students from Mahidol University International College's (MUIC) Tourism and Hospitality Management Division won the first prize in the "Storytelling Board Game Competition – The Hidden Tales of My Town" at the Thailand Creative & Design Center (TCDC) on April 3, 2021.
The students, under Dr. Kaewta Muangasame, were Benyaporn Yoosuk, Krista Suriyo, Natta Larppatikul, Nattaradon Prindawattanasiri, Sivakorn Kengmala, and Sirada Sri-uthaisiriwong. They received a 10,000 Baht cash prize.
The competition was hosted by Researcher Team in collaboration with BCG in Action Program Management Unit Competitiveness (PMU-C) under the Office of National Higher Education Science Research and Innovation Policy Council (NXPO) and Designated Areas for Sustainable Tourism Administration (DASTA).
Aside from MUIC, the competition had participants from two other universities, namely, Burapha University and Bangkok University.
The competition aimed at raising awareness and interest about the resources, cultures, and local communities in the assigned city, instilling pride among the participants for their respective hometowns and be inspired to join preservation efforts. Another objective of the event was to train and equip people with storytelling skills, and to inform and invite others to appreciate their hometown through new and effective communication methods like board games.
Throughout the game, the students developed plot building, story connecting, self-expressing, and public speaking skills to convey their story to the audience. They also indirectly improved their brainstorming, problem-solving, creative and critical thinking, and team collaboration skills.