MUIC Students Join "The Culture Race 2021"
July 5, 2021
2021-07-05 11:14
MUIC Students Join "The Culture Race 2021"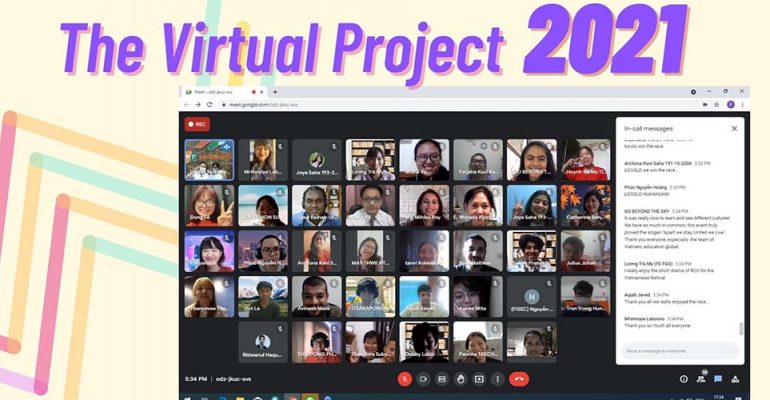 MUIC Students Join "The Culture Race 2021"
Five students from Mahidol University International College (MUIC) participated in "The Culture Race 2021" on June 26, 2021
The students, Chutimon Suetorsak, Kanyanat Udomdejsub, Pannita Taechamaneesatit, Prajawal Daulat Bhosale, and Thanyavee Thanyodom joined 24 other students from Daffodil International University (Bangladesh), Loyola Institute of Business Administration (India), BINUS University (Indonesia), and Rangsit University (Thailand) in this online event organized by FPT Education Global, FPT University (Vietnam).
This virtual project provided students an opportunity to learn more about different cultures and at the same time present their own culture to others despite the distance caused by the pandemic. Participating in this event helped students to develop their cross-cultural communication skills and encouraged them to learn about and respect diversity and have a chance to develop friendships with their counterparts from abroad.
Four teams comprising students from five countries in Asia competed in three games which required creativity, teamwork, time management and English proficiency. In each round they engaged in a cultural race and received feedback from the judges who are professors and staff from the participating universities.
Ms. Worada Apirat, Head of MUIC's Project Development Unit along with her team member Ms. Phanita Pooteang-on, acted as one of the judges and a witness, respectively.
The winning team is Locolo. The participating MUIC students said it was a fun activity despite the brief time.
Our congratulations to the winners!