Congratulations on your success at MUIC. As part of the graduation process, all expected graduates in 1st trimester of academic year 2020-2021 are cordially invited to attend the "MUIC Virtual Final Touch" which you will learn experience and good tips outside MUIC from experts. The event will be held on Saturday, March 6, 2021 from 10.00 a.m. to 12.00 p.m. on Zoom. Please note that the event is mandatory.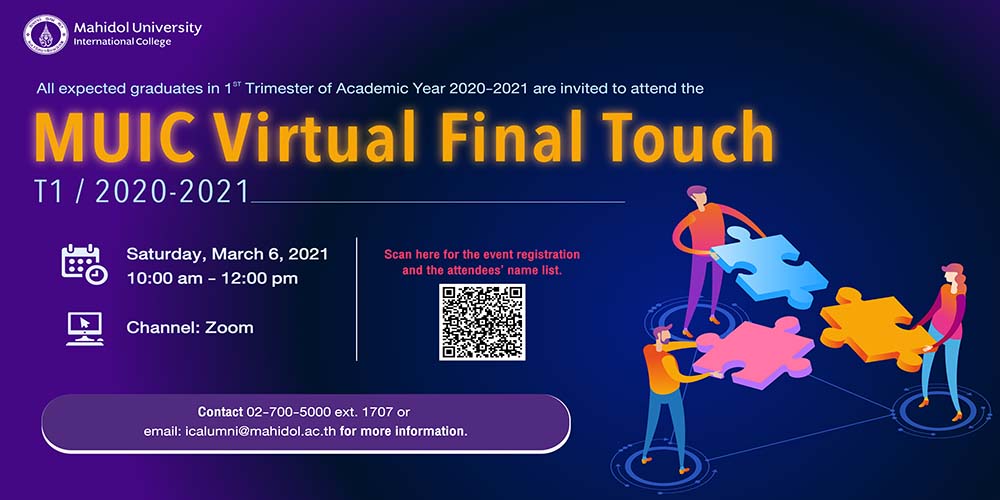 We are sorry that this post was not useful for you!
Let us improve this post!
Tell us how we can improve this post?