MUIC Virtual Open House 2021
November 13, 2021
2021-11-13 5:00
MUIC Virtual Open House 2021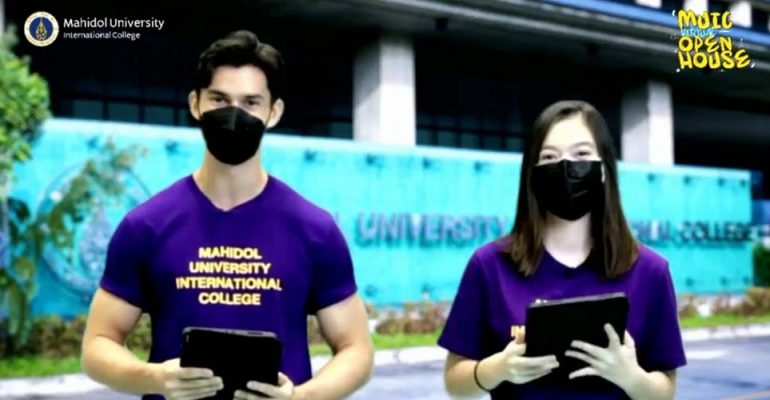 MUIC Virtual Open House 2021
Mahidol University International College (MUIC) held the MUIC Virtual Open House 2021 live online via Zoom, Facebook, and YouTube during November 8-13, 2021.
There were many activities for those who were interested in studying a bachelor's degree at MUIC to learn more about the College. On November 8-12, there were 12 Mock-up Classes handled by MUIC lecturers from eight study programs where attendees experienced a typical class session through Zoom.
The highlight of the event was a livestreaming on November 13 via Facebook and YouTube. Assoc. Prof. Dr. Chanchai Phonthanukitithaworn, Associate Dean for Corporate Communication and Information Technology, welcomed the online visitors and gave an introduction about the college. After that there were talk sessions with special topics discussed by MUIC lecturers and current students such as how to apply and prepare for an entrance exam, study programs, life in the campus, exchange program, virtual tour of college facilities and club showcases with a special show from the Theatre Club. There were over 1,000 visitors who attended the six-day event.