Nature Lovers Solution Talk Topic: Food waste and management
June 17, 2021
2021-06-17 5:16
Nature Lovers Solution Talk Topic: Food waste and management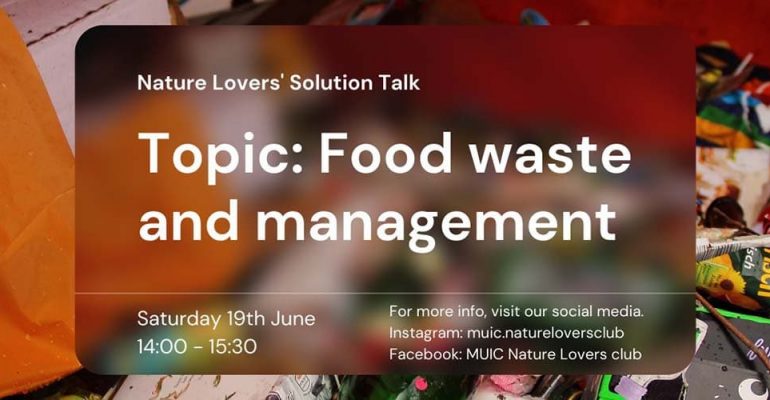 Nature Lovers Solution Talk Topic: Food waste and management
Here is the moment you have been waiting for. Our Nature Lovers Solution Talk will host an activity under the topic of Food Waste and Management.
Food waste is becoming a great threat to all of us and it is best to address it. Food is produced with many types of resources such as water and energy, and if the food is wasted, so do the resources. The disposed food in the landfill may rot and detrimentally affect the environment by becoming a source of methane, which is one of the significant greenhouse gases that cause climate change.
Your job is to propose us your ideal activity that relates to Food Waste and Management, and the activity should be interesting and able to come true. (haha)
You can find yourself a team of 3-4 people to participate in this activity, or if you do not have a team, you can pre-register first and we will team you up with people who also do not have a team. (content)
If you have a team, send one representative to pre-register.
Date: Saturday, 19th June 2021, Time: 14:00 – 15:30
Prize for the winner: 400 baht
There will be only 1 team to win. Team up and click the link below to pre-register
Link: https://bit.ly/3pLLddG
Note: After pre-register, and you can't join, please kindly inform us 2 days in advance. Thank you.