Alumni
December 19, 2022
2023-01-16 9:05
Alumni
The International Relations and Global Affairs degree prepares students for a successful career and graduate studies. Our graduates are now working in government and international diplomacy at the Ministry of Foreign Affairs Thailand, international development with the United Nations, journalism, tourism, energy and many more fields. Our graduates also pursue Masters and Ph.D programs at prestigous universities after graduation.
Studying International Relations and Global Affairs equipes our graduates with skills, confidence and flexibility that are essential to finding a career in a competitive and dynamic job market. Our learning experience unlocks opportunities for our graduates in government, international organizations, non-profit agencies, and the corporate world.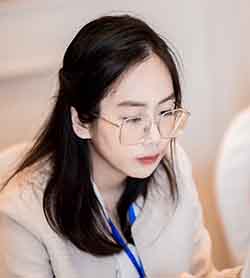 Ms Arthitaya Kananepa
Class of 2022
Information Management and Coordinator at the United Nations Development Program (UNDP)
International Relations and Global Affairs major provided me with in-depth analysis and critical thinking skills as well as the ability to adapt to a multicultural setting because. IRGA is a secure place to share different perspectives and knowledge. Respecting variety is one of the most essential soft skills I've gained since IRGA has a lot of individuals with diverse values and ideas, therefore it gives me the viewpoint of diversity that leads to creativity. It is impossible to ignore the public speaking and presentation skills that the IRGA encourages us to speak and present our own in all classes, and in the real-life working environment, we present everything about what is going on in the organisation, so the IRGA has built a very foundation for me and everyone to prepare for the future working environment. I am now an Information Management and Coordinator at the United Nations Development Program (UNDP). Thousands of hours of research have been spent to localise the SDGs to Thai society, which is impossible without knowledge of the theoretical framework and analysis skills that I have learned in a variety of IRGA classes. We work closely to achieve the Sustainable Development Goals, highlighting aspects such as Gender Equality, Human Rights, and Climate Change. I apply all of my background knowledge from the Globalization and Sustainability, Human Rights, International Organization classes. Besides, studying International Organization Class has not only educated me about the theory of international organisations, but it has also taught me how to initiate a project proposal and project planning that can be utilised to the current position. I also worked with the German-Southeast Asian Center of Excellence for Public Policy and Good Governance, which is now working on the Conflict Settlement and Mediation process, and what I have learned about Human Rights, International Law and the Conflict, War, and Peace study class has been extremely beneficial in understanding the context and discussions among various stakeholders. I truly enjoyed working in this field, especially with the international organisation, where I can utilise all of my understanding about International Relations Theory to make it become practicable and contribute to the development of the society.
Md Ashraf Aziz Ishrak Fahim
Class of 2022
Studying International Relations and Global Affairs at MUIC is highly rewarding because it is housed in the Social Science division, meaning there is a strong focus on the interdisciplinary nature of IR subject matters. Studying IR at MUIC not only exposes the students to traditional IR, but also to more recent and increasingly influential critical perspectives, even from separate but related fields like sociology, anthropology, and media studies. As a transfer student from Bangladesh University of Professionals, I have found my MUIC experience invaluable in terms of helping me confidently articulate my views, if not also find my voice. The lecturers are open enough to accommodate and, in fact, encourage a diverse range of views, and demanding enough to ensure a high academic standard. The perfect balance between friendliness and academic rigor that the faculty members display made them my best friends as well as my teachers. I spent hours chatting with my teachers in their offices. Be it academic issues or personal problems, they have always been there for me. The small class sizes play a crucial role in allowing students to build a personal connection to respective lecturers. As I am doing my Master of Arts in Social and Political Thought at the University of Leeds, I am appreciating my MUIC experience even more. It is after starting graduate school that I realized that the course and class structures at MUIC had prepared me well for graduate studies. MUIC is an excellent place for studying International Relations and Global Affairs at the undergraduate level for students with an interest in the subject matter(s) and determination to do the readings in due time.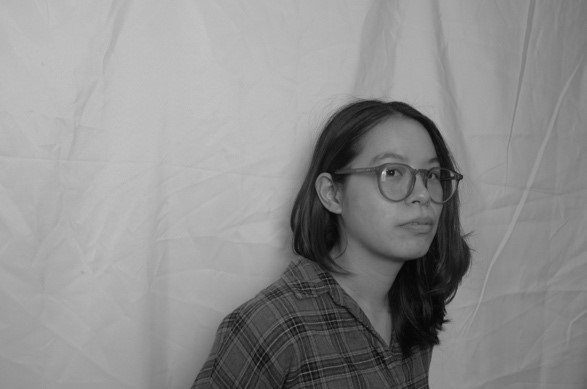 2021 Graduate student of Asian Studies and recipient of Lund University Global Scholarship, Sweden
"At IRGA, I learned from many resourceful and brilliant professors with various expertise on fields of study. They have provided me with unlimited scholarly and academic resources and advices which help navigating my interest in pursuing graduate study"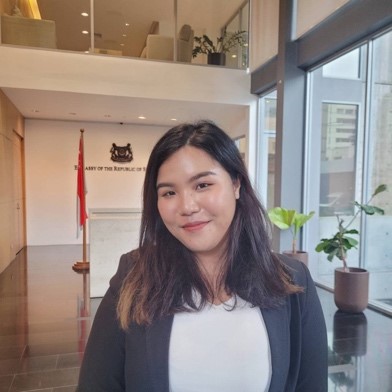 Thidathep Piboon
Class of 2020
Research Officer at the Embassy of the Republic of Singapore
"Our Ajarns would always encouraged us to voice out our thoughts and we felt assured that we would not be judged by what we say or what we believe in"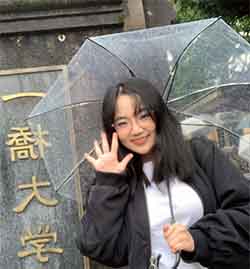 Ms. Thitaree Lapanaphan
Class of 2016
Attaché, Ministry of Foreign Affairs, Kingdom of Thailand Current Studies: Ph.D. student at Graduate School of Law, Hitotsubashi University, International Relations major
I am an Attache at Ministry of Foreign Affairs, who is currently pursuing Ph.D. in international relations at Hitotsubashi University in Japan. The formative years at MUIC have greatly contributed to my passion in international relations and diplomacy. MUIC offers wide-ranging, interdisciplinary classes that underscore critical thinking and research skills. The diverse classes allowed me to choose classes that cater to my aspirations to become a diplomat, ranging from international history, area studies, and sociology. All of which is important in critically analyzing and understanding international relations. I believe that the liberal, interdisciplinary approach to Social Science degree is crucial in developing a humanitarian, people-oriented diplomacy that is currently in high demand in international relations discipline. Moreover, MUIC has prepared and honed my skills in academic research, and I was able to receive the competitive MEXT scholarship from Japanese government to pursue post-graduate degree. Currently, I am researching Strategic Hedging in Thai Foreign Policy, which requires intensive background on international history, Thai politics, Southeast Asian and East Asian politics, as well as international relations theory, which I learned from classes taught at MUIC. The Social Science Division not only ignited my passion and formed my research interest, it has also provided necessary background knowledge and research methodology that continue to assist in my academic and professional endeavors today.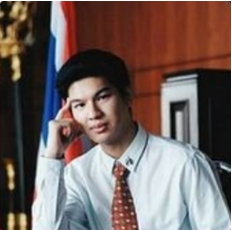 Karin Kunjara Na Ayudhya
Second Secretary, Department of International Organizations, Minister of Foreign Affairs, Thailand Class of 2013 (First Class Honors)
The degree introduced me to diverse aspects of contemporary world affairs. Social Science helped me engage in global discourse and cultural awareness, and boosted both my self-esteem and critical thinking capabilities. Social Science opened me up to the world, taught me to be more deliberate, and most importantly, to treat others with respect.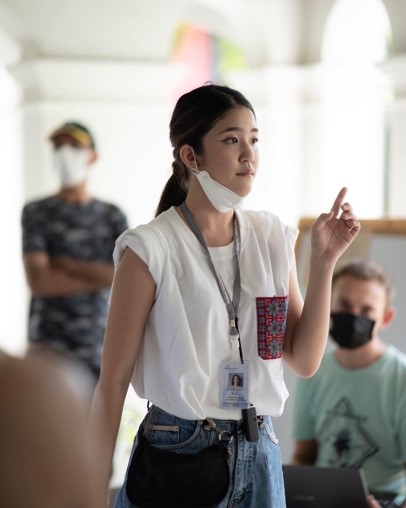 Piyathida Puchakanit
Class of Class of 2020
Field Officer at United Nations High Commissioner for Refugees, UNHCR, Mae Hong Soon Office, Thailand
"Four years with IRGA is the foundation to my life-long career path and self-growths, both encouraging and knowledgeable"