PT Suntory Garuda Executive is Guest Speaker in MUIC-BBA Class
October 18, 2022
2022-10-18 8:25
PT Suntory Garuda Executive is Guest Speaker in MUIC-BBA Class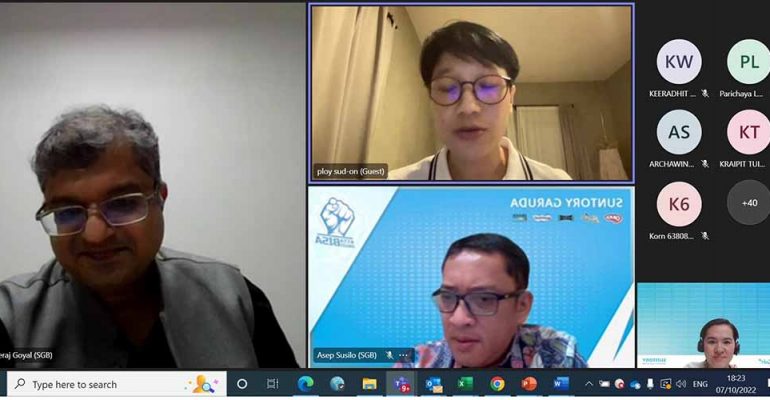 PT Suntory Garuda Executive is Guest Speaker in MUIC-BBA Class
The lecturers (Asst. Prof. Dr. Supara Kapasuwan, Dr. Amonrat Thoumrungroje, and Dr. Ploy Sud-on) of ICMB237 International Business Management course, in cooperation with Suntory Thailand, hosted a guest speaker session on October 7, 2022 for Mr. Neeraj Goyal, Chief Executive Officer of PT Suntory Garuda Beverage – Indonesia to share his real-work experience via MS Teams Meeting.
This special session focused on "International Market Selection and Entry Strategies of Suntory." Mr. Goyal presented how a global multinational enterprise like Suntory selected and expanded into international markets and provided the potential entry strategies of Suntory. During the session, he answered the students' questions. At the end of the session, he left students with some issues to be further explored.
MUIC expressed its appreciation of Mr. Goyal's contribution, adding that it looks forward to welcoming him and Brand Suntory team again in the near future.