Soccer Club Organizes "IC Domestic League"
November 17, 2022
2023-02-16 8:32
Soccer Club Organizes "IC Domestic League"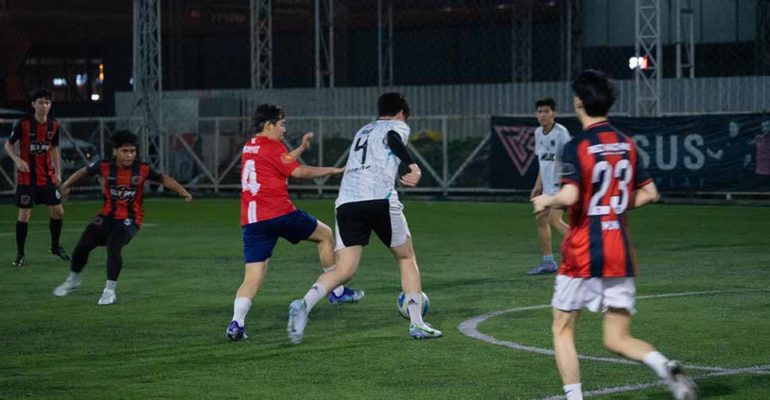 Soccer Club Organizes "IC Domestic League"
Mahidol University International College's (MUIC) Soccer Club held the "IC Domestic League" from October 4 to November 17, 2022 for MUIC students, exchange students and alumni.
Team "Call Me Daddy" composed of alumni emerged as the champion, its players earning a trophy and medals. Team "AMI FC" won 2nd Place and Team "Red Machine" was the 3rd Placer. These two teams received medals.
The Best Striker Awards went to Akhil Chatvanich Dechasakpla (majoring in International Business) and Ranveer Sethwattanaphorn (Marketing). The Best Midfield Award went to Thititham Tonitivong (International Business) while the Best Goalkeeper Award went to Pattharapong Kongtaweesup (Biological Sciences). They all received trophies.
The club said that the purpose of the league was to create a strong bond between MUIC students and alumni.