Special Talk with iNT
March 18, 2022
2022-03-18 12:09
Special Talk with iNT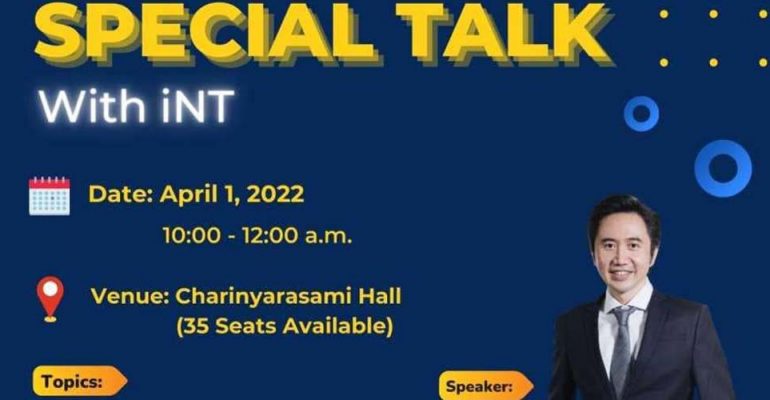 Special Talk with iNT
In collaboration with the Institute for Technology and Innovation Management, Mahidol University, the Academic Services Group is pleased to invite you to join our event "Special Talk with iNT" on April 1, 2022 (10:00 – 12:00 a.m.) at Charinyarasami Hall and online via Zoom. We will provide the Zoom details after registration.
This Special Talk includes interesting topics as follows:
● Directions for promoting academic services and expanding collaboration networks.
● Intellectual property and commercialization
● Academic service support by iNT e.g. Startup projects
● Students who join the event will receive activity transcripts afterward.
If you are interested in attending this event, please kindly fill out the pre-registration form (https://forms.gle/Db2Jmj38M4YQ2YyH8) by March 25, 2022.