TRIVIA NIGHT
October 13, 2021
2021-10-13 14:30
TRIVIA NIGHT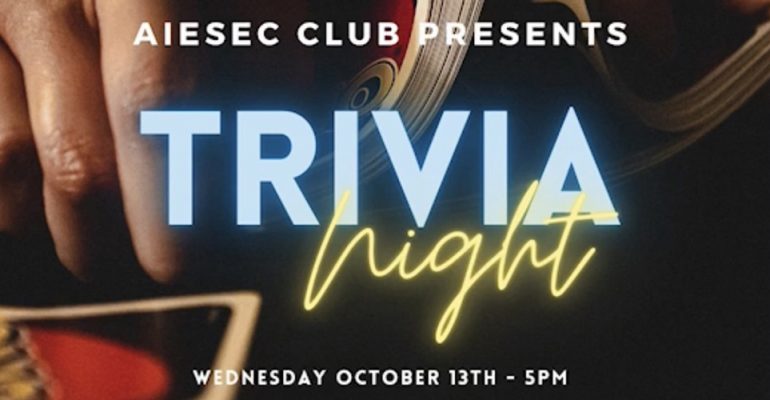 TRIVIA NIGHT
We will be having a fun and eventful virtual trivia night to test your knowledge on general topics and other fun categories!!
There will also be cash prizes available for our top 3 contestants!!
Participants will be receiving 2 AT hours under internationalization.
See you all on Wednesday, 13th October 2021 at 5 p.m.
>> For more information, sign up to our AIESEC Line open chat (Meeting Link will also be provided later in AIESEC line group) https://line.me/ti/g2/Dzg2FWMM9r16uN6GyFKOEg?utm_source=invitation&utm_medium=link_copy&utm_campaign=default
>> Sign up soon and don't miss out on the fun! Only limited seats available!!!
https://docs.google.com/forms/d/e/1FAIpQLSfYaHQGS0FpeaGensyD5H-u3tEFnGABmt-gWCA8fRI6bvcl9w/viewform?usp=sf_link
OR scan the QR code in the photo above!!!
Let's have some fun and show off some of your knowledge!