UNO Competition Activity
January 12, 2022
2022-06-22 8:49
UNO Competition Activity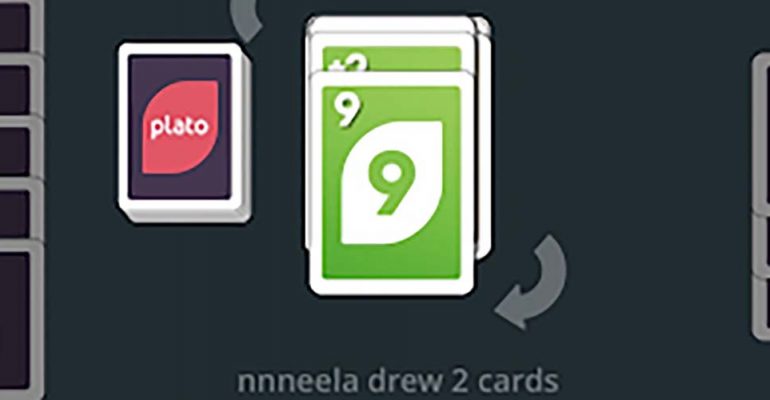 UNO Competition Activity
The Board Games Club hosted an online Uno card game on October 11, 2021 on the Plato app, under the name of 'Ocho' game, with a live meeting on Zoom.

The winner, Noppanat Ampas, a Creative Technology major, received 1,250 Baht as prize while the first runner-up, Aunchasa Pitaktanin, an International Business student, received 750 Baht as prize.
There were 32 participants in total which were divided into eight groups, with four participants per group. There were four rounds in which the first two winners in each group were moved to the next round. The second round then had four groups and the third round had only two competing groups until one group was declared winner.
The main MCs were Ms. Apinya Visalyangkul, International Relations and Global Affairs major and Board Games Club President, and Mr. Nirucha Sodhi (Finance) and the club's Treasurer, who supervised the competition and mainly interacted with the participants. On the other hand, Ms. Chayanis Jittirabumrung, Marketing major and the club's Project Manager was the MC who explained the game rules.