High School Students Visit MUIC in "Exclusive Tour & Talk"
January 15, 2022
2022-01-15 10:32
High School Students Visit MUIC in "Exclusive Tour & Talk"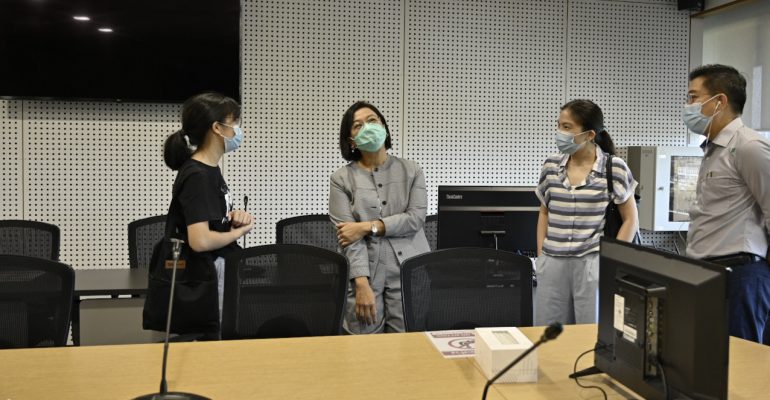 High School Students Visit MUIC in "Exclusive Tour & Talk"
Mahidol University International College (MUIC) opened its doors to interested high school students and their parents when it held the "MUIC Exclusive Talk & Tour" event on January 15, 2022 at Aditayathorn Building in Salaya campus. Assoc. Prof. Chulathida Chomchai, M.D., MUIC Dean led the college's executives and personnel in welcoming the visitors.
The event, organized by the Corporate Communication Section, was a valuable opportunity to promote MUIC among high school students and their parents in time for the fourth round of admissions during January 11 to 25, 2022.
Representatives from MUIC's academic programs including Business Administration, Travel and Service Business Entrepreneurship, Science, Creative Technology, Computer Engineering, International Relations and Global Affairs, Intercultural Studies and Languages, Media and Communication, Communication Design, and PC met with the visitors to give them relevant information about their respective programs.
There were also guided tours of the college's facilities to familiarize the visitors to the campus.