Mahidol Blockchain Club Holds Biweekly Meetups
November 30, 2022
2023-01-18 5:33
Mahidol Blockchain Club Holds Biweekly Meetups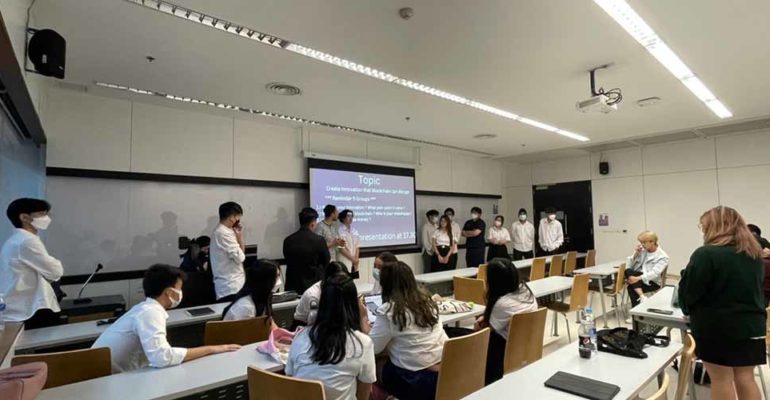 Mahidol Blockchain Club Holds Biweekly Meetups
The Mahidol Blockchain Club had biweekly onsite meetups from October 19 to November 30, 2022 at Room A327, Aditayathorn Building to share a variety of topics, including the fundamentals of blockchain technology, the traditional and cryptocurrency markets, NFTs, use cases of blockchain and NFTs and even the state of the global economy and how it affects cryptocurrencies.
The club welcomed everyone to the event, including those who are unfamiliar with blockchain technology and cryptocurrencies. "We want to establish a welcoming space where everyone may connect, make new friends, and enjoy engaging in lively conversation about a range of subjects. We also generate a challenge or case to make every participant feel comfortable and connect together," the club said in a statement.
In attendance were students from different Mahidol University majors along with students from other colleges who were interested in the club's blockchain knowledge-sharing session. The participants were also able to converse with work colleagues who had various experiences and backgrounds. There was an average of 30 students attending each session.