Please choose a news and article category.
MUIC Blood Donation
July 7, 2021
2021-07-07 6:02
MUIC Blood Donation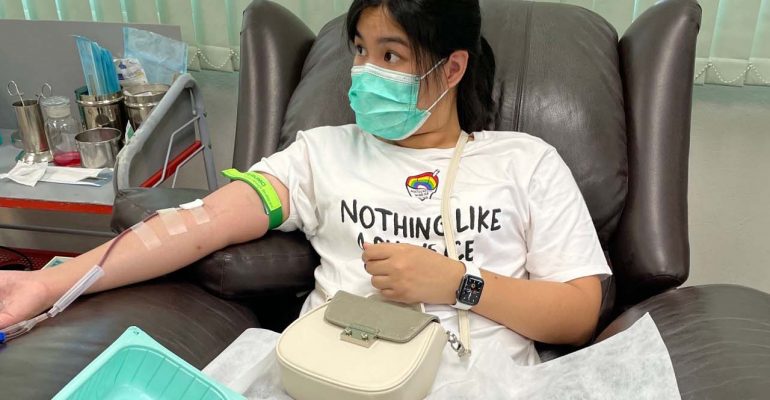 MUIC Blood Donation
The Student Association of Mahidol University International College (MUIC) organized a voluntary blood donation campaign on April 27 – June 18, 2021.
Students and staff were allowed to donate blood at a hospital near them. The aim was to encourage regular blood donors to continue donating blood, as well as to generate awareness on the crucial role of blood donation in saving lives.
About 16 students joined the blood donation campaign and they also submitted photos showing them making the donation.