MUIC Case Club Announces New Slogan
September 20, 2022
2022-09-20 5:55
MUIC Case Club Announces New Slogan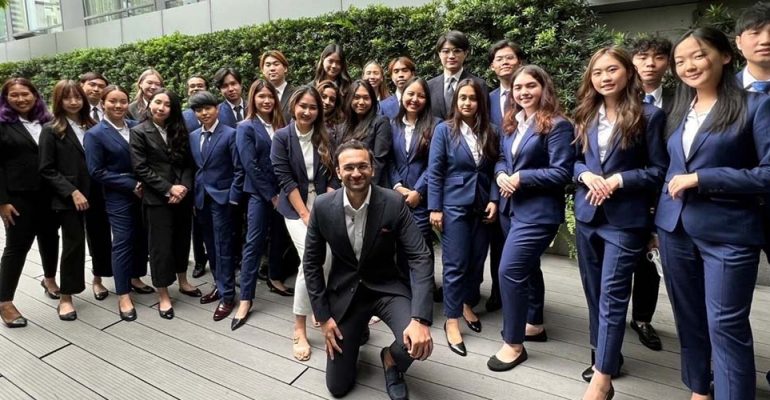 MUIC Case Club Announces New Slogan
MUIC Case Club announced its newest slogan: "Home of Leading Minds" on September 9, 2022 throughout its social media platforms.
Since its inauguration, MUIC Case Club has always been a meeting place of ambitious and high-performing students of Mahidol University International College.
MUIC Case Club members are not only Business Administration majors (International Business, Finance, Marketing, and Business Economics), but also non-business majors including B.Sc. (Food Science, Biological Sciences, Computer Science, Computer Engineering, Applied Mathematics, and more), B.M. (Travel and Service Business Entrepreneurship), and B.F.A. (Media and Communication).
According to the club statement, "Having diverse study disciplines and interests, our MUIC Case Club members always assure top-notch academic and non-academic performances."
MUIC Case Club officials said its new slogan, "Home of Leading Minds," exemplifies "Interdisciplinarity," as it brings together members from various schools of thought, and creates a joint branding value along with its previous slogan, "Train.Gain.Compete.Network."
Join us to enhance our identity by using the hashtag #homeofleadingminds
About MUIC Case Club
A college-level consultancy-based club which aims to make successful stories through competing and organizing case competitions.
For more information, please visit
MUIC Case Club's socials:
Facebook: www.facebook.com/muic.caseclub
Instagram: www.instagram.com/muiccaseclub
LinkedIn: www.linkedin.com/company/muic-case-club/
Email: muic.caseclub@gmail.com