MUIC Students Share their Favorite Cyptocurrency
November 28, 2022
2023-01-20 10:41
MUIC Students Share their Favorite Cyptocurrency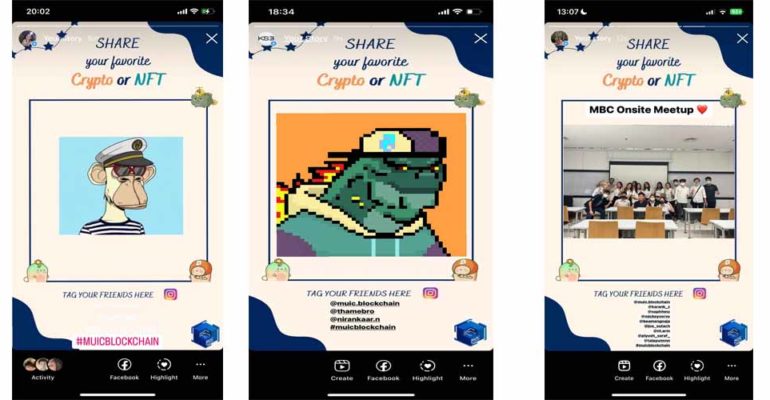 MUIC Students Share their Favorite Cyptocurrency
Mahidol University International College's (MUIC) Mahidol Blockchain Club organized an online activity entitled "Share your favorite cryptocurrency/NFT" from October 28 to November 30, 2022.
To make blockchain more accessible and widely adopted, the club tried to raise awareness of its applications and potential by organizing an easy and simple activity hosted on Instagram.
The club said this activity was targeted to all Mahidol University students, whether they are already interested or just starting to study this technology. The participants posted pictures of their favorite cryptocurrencies/NFTs on the club's on-site meetup which was hosted biweekly on their Instagram stories. They were also asked to tag two friends using the hashtag #muicblockchain.
There were a total of 24 participants which the club considered as successful in raising awareness of the different kinds of cryptocurrencies and/or NFTs out there. The club expressed much gratitude to all the participants of its activity.