OUR WASTE, OUR RESPONSIBILITY
October 12, 2021
2021-10-12 9:14
OUR WASTE, OUR RESPONSIBILITY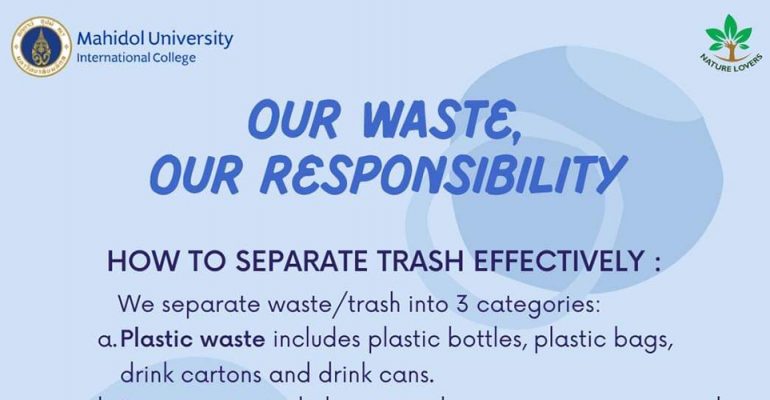 OUR WASTE, OUR RESPONSIBILITY
Greetings to all Nature Lovers!

Welcome to our second activity of the trimester!

OUR WASTE, OUR RESPONSIBILITY

In this activity we plan to raise awareness about how to separate trash effectively. We aim to minimize the pollution and negative impacts on the environment. Participants are encouraged to separate their waste/trash into plastic, paper and organic in their home or even outside.

Once done, you may take a picture of yourself engaging in the activity, post on your instagram story and tag muic.natureloversclub along with two other friends.

Activity duration: (8th October 2021 – 26 November 2021) (form closes at 18:00)
Outcome: All participants shall receive 2 AT hours

Scan the QR below to access the google form or click this link
https://docs.google.com/forms/d/e/1FAIpQLSd6eepEJXIvHuIDFGWHyT3tbcMapmZ_aW0tTgOP1RxI1um7ow/viewform

Thank you and have a good day!