Our 1st activity from AIESEC club is out!!
You are invited to win the prize of 500, 400, and 300 THB!!
We will get to know more about general topics and SDGs via Kahoot quizzes.(???)
See you all on Thursday, 4 February 2021 at 4.30 p.m.

>> Meeting Link will be provided later in AIESEC line group https://line.me/R/ti/g/VHI7uiTPRW
>> Sign up for ONLY 20 seats available.
https://docs.google.com/forms/d/e/1FAIpQLSdv8rPqzW2r7R5Nc5YNqXnSIegDiMaMD_aHoPmsC2pfYKl0EA/viewform
Let's have some (fun) and knowledgeable! :))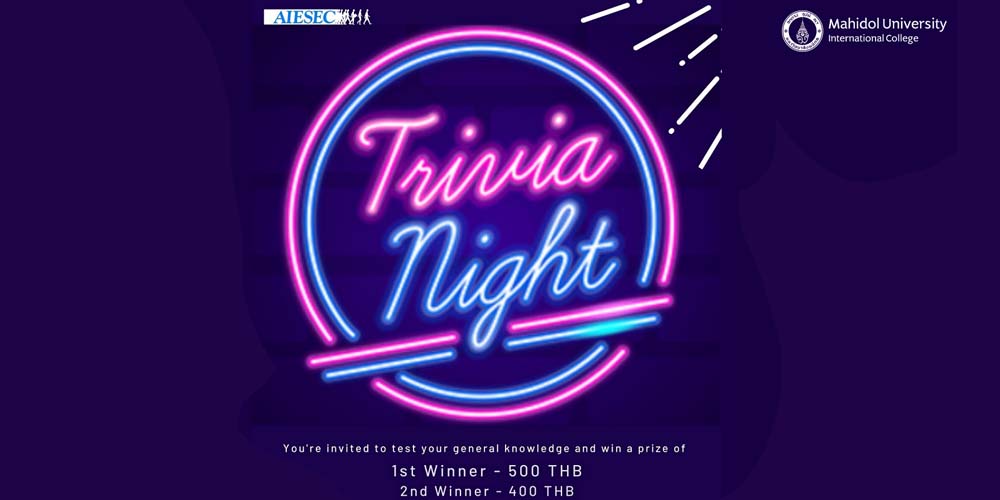 We are sorry that this post was not useful for you!
Let us improve this post!
Tell us how we can improve this post?