MUIC's Sign Language Club Organizes Workshop
October 25, 2022
2022-10-25 9:28
MUIC's Sign Language Club Organizes Workshop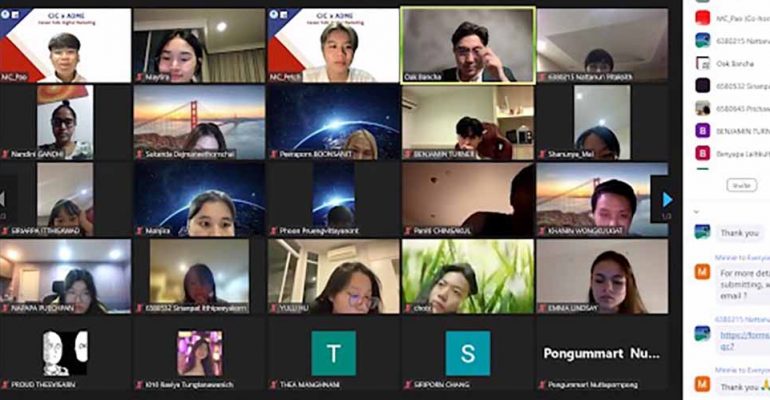 MUIC's Sign Language Club Organizes Workshop

The Sign Language Club of Mahidol University International College (MUIC) hosted an activity called, "Back to the Basic" on September 26, 2022 at Aditayathorn Building, where the students were taught how to sign letter A-Z in American Sign Language (ASL) along with several useful basic phrases.
The club said the activity was a success, attracting 30 student participants who learned a new way to incorporate sign language into real-life situations, such as greeting, showing appreciation, and so on. This activity also created an enjoyable space where people came together in order to teach and learn ASL. Besides this, participants had a chance to engage and make new friends in the class since this was the club's first on-site activity after the Covid-19 pandemic.
The workshop proved to be a fun activity with a lot of laughter and enthusiasm from the students as everyone enjoyed learning ASL. The club said it received positive feedback and also noticed an increased interest in learning sign language.
We hope to help raise awareness and develop sign language skills of MUIC students with more classes which we intend to cater to in the exciting and upcoming activities.
Please follow us on social media and join our Open Chat for any updates and future activities.
Instagram: @muicslc
Facebook: MUIC Sign Language Club
Line Open Chat: https://line.me/ti/g2/3Xb0APL5TmRr_Rdo3wKUScGkxgBtLb2anM9MXA?utm_source=invitation&utm_medium=link_copy&utm_campaign=default