CDP Alumna's Thesis Project Selected for Online Selling
January 21, 2023
2023-02-13 9:01
CDP Alumna's Thesis Project Selected for Online Selling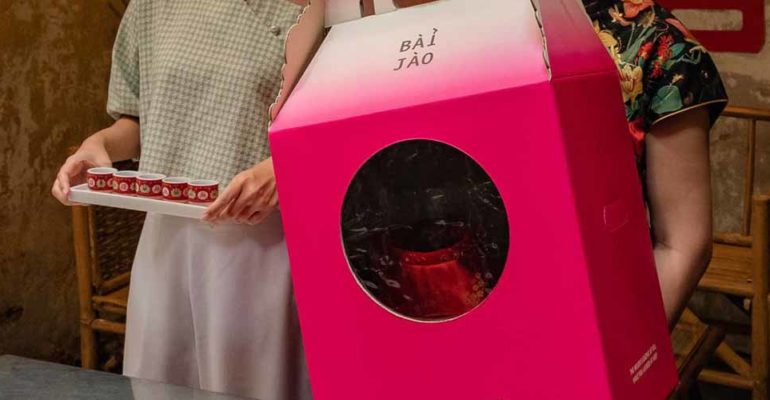 CDP Alumna's Thesis Project Selected for Online Selling
The thesis project of a Communication Design Program (CDP) alumna (Class of 2022) was selected to be produced to sell on an online marketplace platform, @artofth. Ms. Pattatan Pawataungsunit's project, entitled "BàiJào" is a brand that is expected to save Thai-Chinese worship customs from cultural extinction.
Today, the vast majority of Thai-Chinese descent find rituals such as "qui ik" and "qing ming" confusing and inconvenient in their lives. Thus, BàiJào is an all-in-one solution to all their pain points, knowing that ease, guidance, and understanding are what Gen Y & Z desire most.
The project essentials include personalized ritual subscriptions that make shopping for offerings zero-hassle with doorstep delivery. Additionally, the packages come with clothes designed to decorate the altar and guide offering placements. Lastly, a mobile application that assists in carrying out rituals, and reviving people's interest and understanding of this culture in fresh, user-friendly ways.
For more information of Pattatan's project design process and production, please visit: https://2022.muic-cdpthesisexhibition.com/faye-baijao/.
The product information is available online at: https://twitter.com/artofth/status/1616619220703535112?s=46&t=gVR0XCaiqD4iKAqdC7CogQ
with a promotional clip, available here: https://youtu.be/680vgZ3iy54